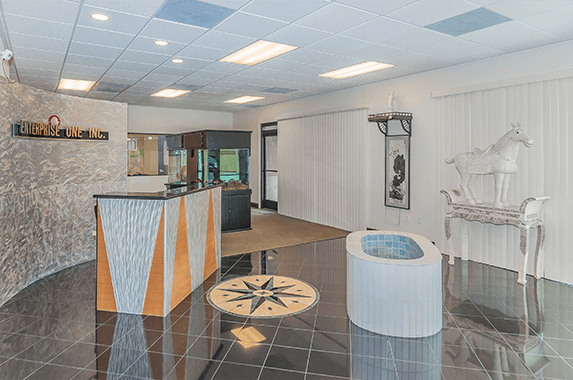 Enterprise One was established to be an alternative solution for builders and developers. Balancing the needs of urban builders, it is our mission at Enterprise One, to provide the management resources and seed capital necessary to acquire future residential and commercial sites. Enterprise One shoulders much of the financial risk associated with land acquisition ahead of governmental and municipality approvals prior to securing entitlement.
Working with many builders and developers internationally, Enterprise One uses its sizable capital base to purchase prime sites in diverse and desirable locations. We search for properties that are poised to benefit from economic turn-around.
Partnering with local community leaders and brokers across the nation, Enterprise One targets suburban and infill properties for acquisition. These we consider our prime candidates for urban renewal and infill projects.  With our of flexible capital resources, Enterprise One can favorably close on these properties, land banking them for future development by small and medium size developers.
Enterprise One's business model reflects its belief in a diverse American housing stock.  We facilitate quality builders and developers who have an excellent reputation and understand that there is not a single blanket solution where "one size fits all".
Enterprise One understands, before we invest in a targeted property, that each community is unique with local neighborhood settings and nuances that complement the fabric of a particular city.  Our strategic investment policy is to facilitate construction in areas that benefit from proximity to workplaces and transit options. Holding land in various locations such as Las Vegas, Greater Reno-Tahoe, Arizona, and Southern California has provided Enterprise One opportunities to work with many builders.  These builders are striving to develop live/work housing options to meet the needs of a growing workforce in downtown and suburban communities.  Enterprise One works with builders and developers to bring new housing into municipal areas where a real housing renaissance is needed.  These "gem in the rough" sites require precise take down timing that Enterprise One provides to builders and developers who may be without the benefit of a substantial balance sheet.
Our core business is built on trusted relationships and a successful track record. We work closely with cities, municipalities, and our builder-partners to capture their vision of restoring their communities to prosperity. With our team of experienced professionals, we serve as the financial conduit between the real estate sellers, city/community visionaries and smaller, under capitalized builders.
At Enterprise One, We pride ourselves in working with the best professional developers to design and provide all building types that successfully meet neighborhood challenges, exceed city expectations, and are energy efficient and environmentally friendly.